Reflection on Malibu – The Rev. Phil LaBelle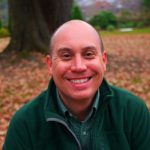 Our opening Bible study at the Malibu Gathering focused on how God often disrupts our lives—like God did with Saul on the road to Damascus—and that such disruptions lead us to depend on others. Saul needed Annanias to bring healing, and then others to help him escape. Holy disruptions lead us to unity as we let go of our tightly held self-reliance and count on others. This study led to an abundantly rich time with clergy colleagues who offered thoughtful conversation, engaging presentations, and beautiful worship.
This Gathering, like the three previous I've attended, opened up threads of discussion that I hadn't explored before: What does true unity looks like? How do we differentiate unity from uniformity? How does integrity—both personally and corporately—come into play? As our time went on together, we went deeper, asking how divisions may lead us to the sacred and holy in our lives and in our ministries. I appreciated the chance to take a breath, think about my own context, and ponder how I could incorporate these and other learnings. I was reminded once again that the Gathering is a gift. Far too often we think our schedules so overly packed that we cannot possibly get away. And yet it is precisely when we reach this point that we should gather with fellow disciples of Jesus who want to boldly serve the missional church. When we do, we make time for our lives to be disrupted once more by God.
The Rev. Phil LaBelle
Southborough, MA
Rector, St. Mark's Episcopal